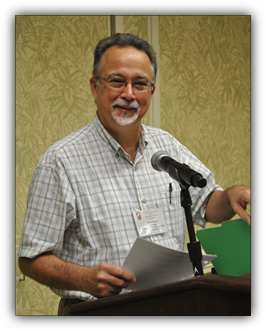 People usually call me Steve. I am a veteran of the Marine Corps, having served from June 1975 to June 1979. I was honorably discharged with the rank of Sergeant, having earned two meritorious promotions, a meritorious mast and the Good Conduct Medal. I worked as an aviation electrician on F-4J Phantom II's with VMFA-251.

Once I left the Marines, I went to Valdosta State University and three years later I had a degree in Philosophy. While attending VSU I had a part time job with the local TV station and was involved in TV or media production until 2013. Currently I am a contractor for Sim-Tech Manufacturing, building Cabin Training Devices for the airline industry.

I have been married over 20 years. My wife, Lisa, works for Progressive Insurance and is also a VSU graduate. We have two daughters -- Sarah (a Georgia Tech graduate) and Deanna (a Georgia State University graduate), and one son, Brian, a Georgia State University freshman.

My hobbies are computers (no kidding), reading science fiction and World War 2 history, and playing games -- any kind will do.