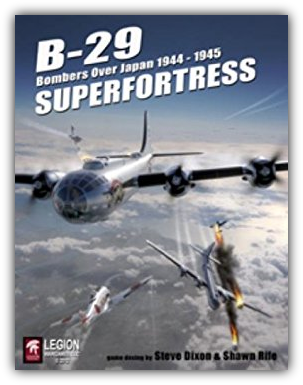 This game was a collaborative effort with Shawn Rife. Without his help this game would not have been possible. It is a solitaire game in the same vein as B-17 QoTS but is much more detailed. To win you must survive 35 combat missions over the skies of Japan. Nominated by Games Magazine as Best Historical Board Game in 2009.

Legion Wargames re-released the game in 2013 with a new cover, map, additional counters, and an up-to-date rule book and charts. It quickly sold out. Another print run followed and the game is now back in stock!

Modules for Cyberboard, Vassal and Zuntzu (if available) -- go here!