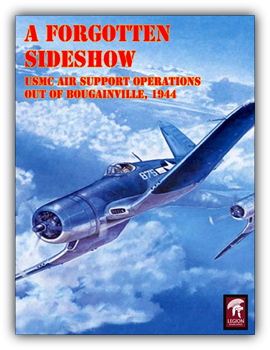 A Forgotten Sideshow is a solitaire game allowing the player to fly a Corsair with a Marine Squadron covering the period from June 1944 through December 1944. Flying out of Piva North Airfield on Bougainville, you will fly a variety of missions striking targets in New Britain, New Ireland and Bougainville. A play by play using the basic rules (beta 2) will be posted in a few days.

Target List for Advanced/Campaign Game

The advanced game includes rules to command a squadron. Weather and Japanese resistance will be determined by card draw. Target selection is based on Tables. The game is entering a second round of playtesting.