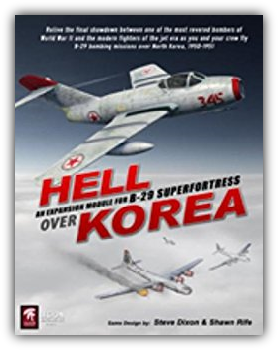 B-29 Superfortress: Hell Over Korea is an expansion module covering B-29 missions over Korea. Ownership of B-29 Superfortress is required to play. In this expansion module, you will have to survive a set number of missions over Korea -- this time facing the new MiG jet fighters and Yaks.

Download: Corrected Version of Namsi Scenario!

Modules for Cyberboard, Vassal and Zuntzu (if available) -- go here!

To buy the module, click the button below!