Air War: Vietnam Volume 1 covers the B-52 operations during the Linebacker II from December 18, 1972 to December 29, 1972. The game puts the player in command of either a B-52D or B-52G flying out of Andersen AFB, Guam or U-Tapao, Thailand. It was during these missions that the US suffered its first B-52 losses of the Vietnam War due to enemy actions.

The greatest threat to the player will be SAMs, MIGs and AAA fire. Your goal will be to survive and help bring the North Vietnamese back to the peace talks.

I am again partnering with Bob Best and Mark Gutis, a former B-52 navigator, is a technical consultant for the project. This game is currently under development.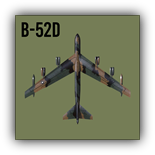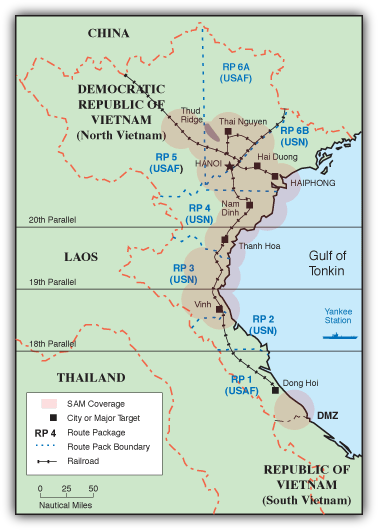 To participate in an online discussion, click here!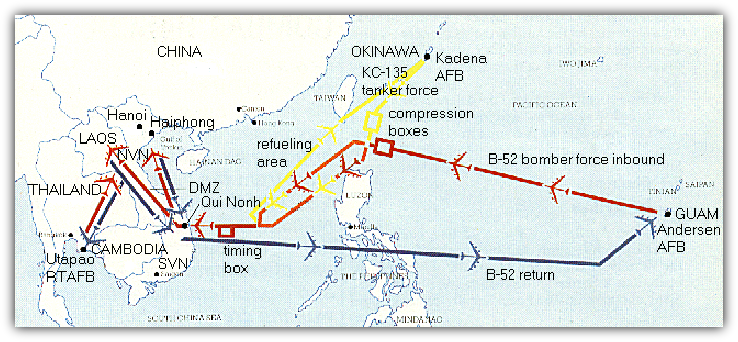 Above: SAM coverage and Route Packages.

Left: typical routes flown to and from NVA targets during LB missions. Red is to target, blue heading home. Yellow represents tanker routes from Kadena AFB, Okinawa.